Smart Seal Cards - the right thing for the environment!
Wednesday, 6 March 2019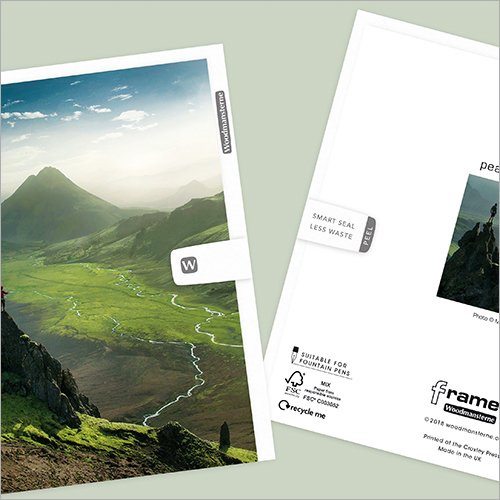 A message from our MD Paul Woodmansterne
For over thirty years, I have been a strong advocate for keeping a greeting card pristine in a glass-clear, polypropylene bag. The bag serves many purposes: it stops the envelope drifting from the card, it keeps mucky fingers from besmirching the product, it helps to keep shop displays neat and tidy. As a customer, I relish the ritual of peeling open a meticulously-wrapped greeting card.
However, the world has changed. We cannot continue to pollute our planet as we do. Single-use plastic has become an anathema in today's world with no satisfactory means of disposal. We have learnt that ALL film (compostable, biodegradable or otherwise) ends up in landfill or incineration, since supposedly 'good' film is indistinguishable from 'bad'.
So, after considerable soul-searching and exhaustive testing of all the practical options, Woodmansterne has found a solution to keep cards and envelopes both clean and tidy without the need for plastic – 'Smart Seal'. All our cards are protected from mucky fingers by an invisible coating that repels grease and dirt. The cards and envelopes are then kept locked together by an easy peel-off label to be removed after purchase, leaving no residue.
We are now in production of our Smart Seal cards and will be rolling them out while we use up existing bagged stock (to ensure we don't create any additional waste!).


Paul Woodmansterne
Learn more about our environmental credentials here.