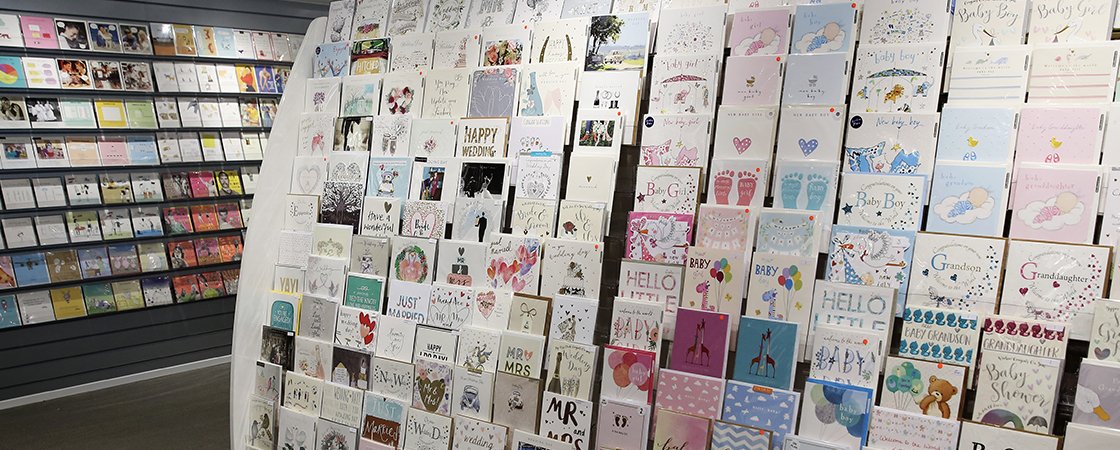 Retail Display Planning
Although for most retailers, greeting cards are probably the highest margin product that they will ever sell, the amount of work involved per square foot of space in the preparation and maintenance of their displays in store is always underestimated.  Consequently, publishers who are really serious about helping their customers,  create winning displays and get involved in retail display planning.  We have decades of experience working with major retailers, such as John Lewis, WHSmith, Waitrose, as well as with many garden centre groups and individual stores.
Merchandising
As retailers cut back on permanent in-store staff, more and more are turning to the extra support we can bring through merchandising.  We have teamed up with first-in-class UK company, Mitchell Stephenson, to provide merchandising services - from tidying up, replenishing stock, report on fulfilment rates to re-ordering.
Brokerage
Our small, dedicated and highly-experienced team, manage the stock requirements across all third-party publishers in a retailer's controlled display.  They work closely with the merchandise managers of the larger retailers and the production managers of each participating publisher.  This ensures a smooth and consistent single source supply chain, reducing the workload for the retailer at every level of their business.