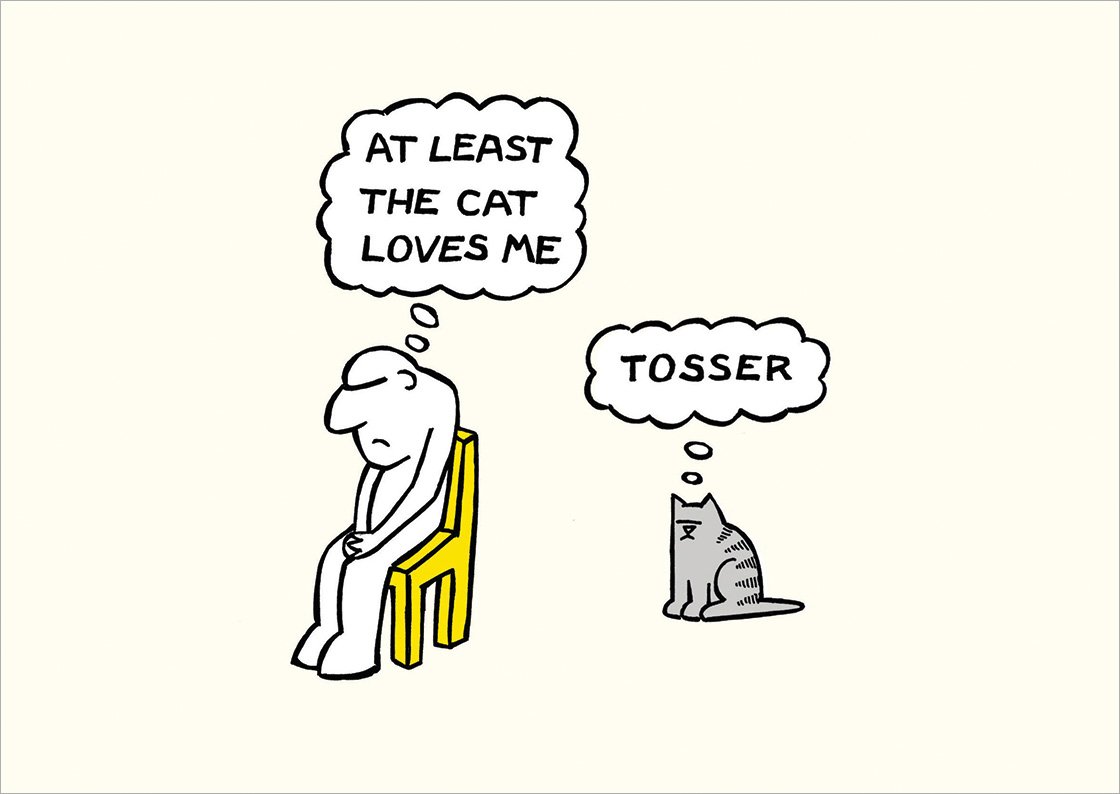 Cardmix is our home for bright, contemporary and occasionally audacious greeting cards.

Our humour portfolio includes the timeless ranges Off the Leash and On the Prowl, featuring the brilliantly observed wit of cartoonist Rupert Fawcett: his endearing and independently-minded household pets offer their observations on everyday life.

Our lovable duo of pensioners continue to have their own perspectives of the art world in Irene & Gladys while the ever-popular artwork from Just Josh is a key player in the male contemporary genre.