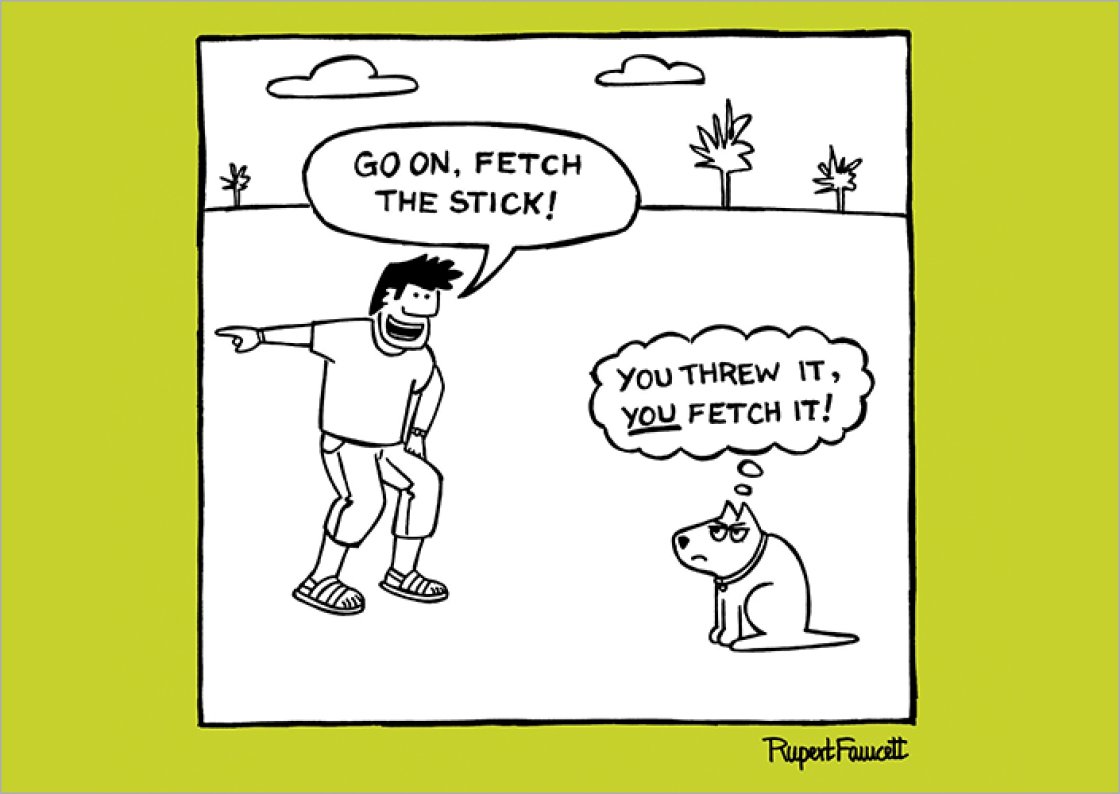 Rupert Fawcett became a professional cartoonist almost by accident in 1989 when he first created Fred, which appeared in the Midweek Newspaper for over 2 years, and then in the Mail on Sunday. Rupert also draws On the Prowl, which launched on Facebook in 2015.
Off the Leash was launched on Facebook in 2013 and Rupert Fawcett's brilliantly observed, touchingly truthful cartoons, have developed a huge daily following of over 980K followers from around the world. Off the Leash is also on Twitter and now short animations (produced by BAFTA- winning animation studio, Factory) are hosted on YouTube. The cartoons also appear in 3 books and can be bring smiles to friends and family via greetings cards.
Off the Leash is a celebration of our favourite bell-scratching, tail-chasing, bed-stealing canine friends, enjoyed by dog fans the world over.