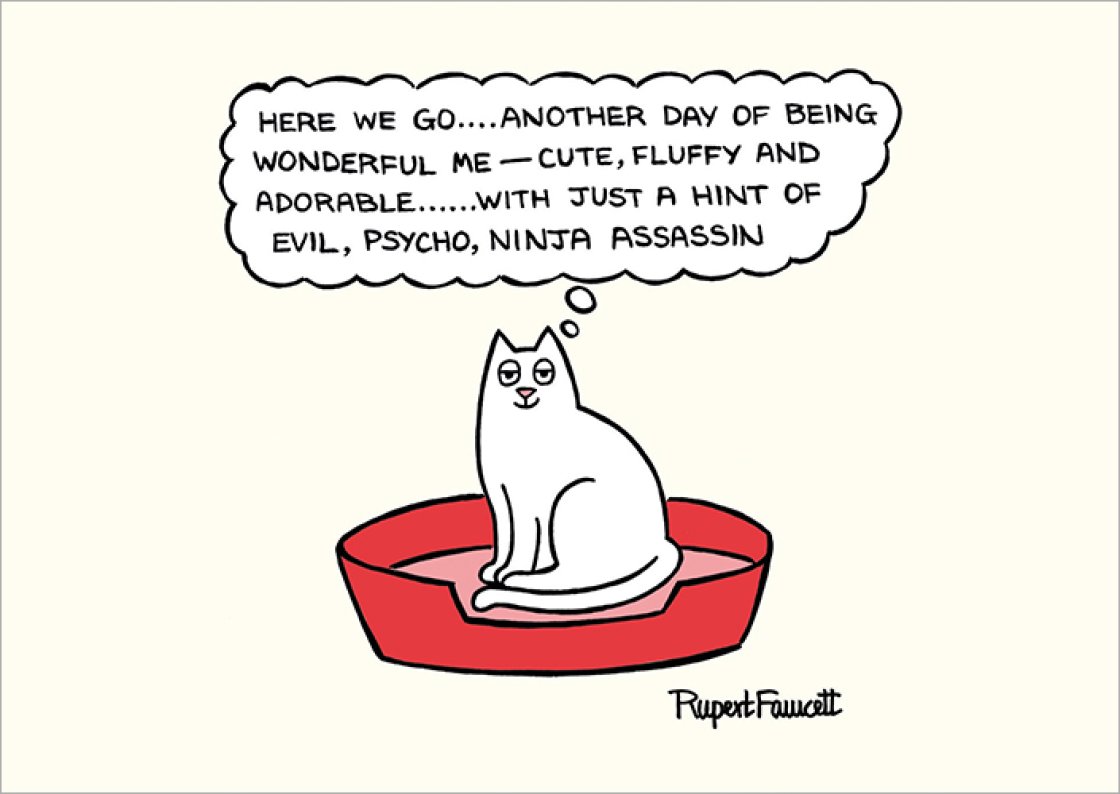 Rupert Fawcett is an English Cartoonist who became a professional almost by accident in 1989 when he first created Fred, which appeared in the Midweek Newspaper for over 2 years and the Mail on Sunday. Rupert also draws Off the Leash for dog fans around the world, which launched on Facebook in 2013.
On the Prowl first appeared on Facebook in 2015 and is currently enjoyed by over 103K followers, a book and other products are available alongside greetings cards.
On the Prowl is a celebration of our furry feline friends and all their paw-licking, foot-clawing, sofa-hogging glory. Featuring their secret thoughts and conversations, it will make anyone who has ever owned a cat laugh out loud in recognition.