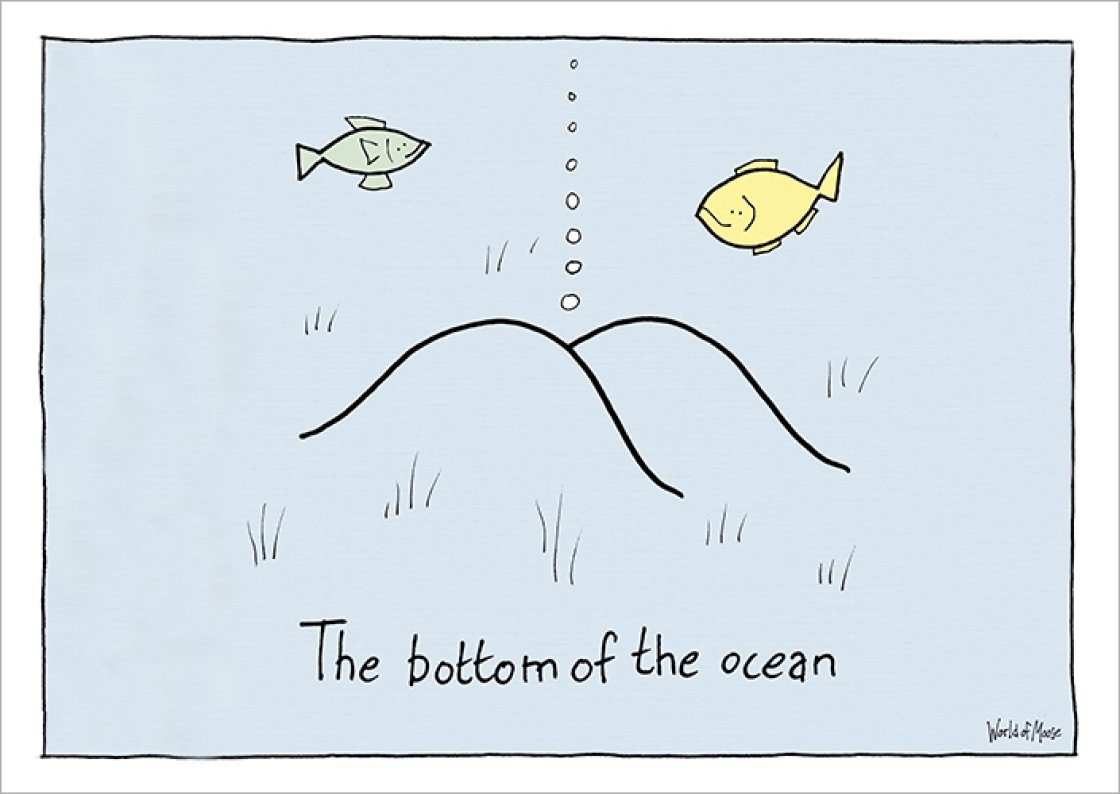 Moose Allain is an artist, illustrator, cartoonist and prolific tweeter.
As well as creating original artworks and prints, Moose's cartoons feature regularly in Private Eye. Moose has illustrated several books including 'The A-Z of Pointless' quiz show book.
His work has encompassed a variety of projects, from co-producing the video for Elbow's song Lost Worker Bee to designing murals to decorating the interior of a waxing salon in Mexico City.